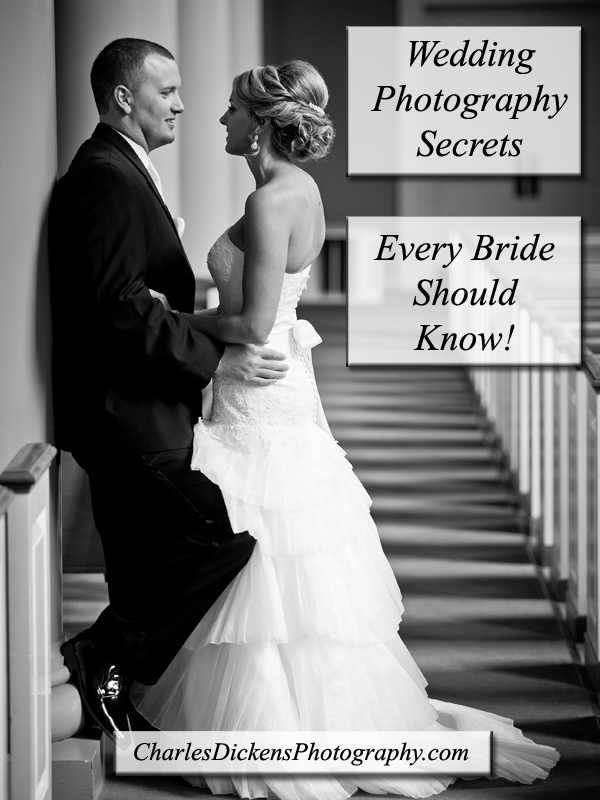 Creating elegant, romantic wedding photography for clients is no easy task, but then again, neither is choosing the right wedding photographer. Where do you start? What questions do you ask? What should you look for in a wedding photographer?
There certainly is no shortage of opinions online today about wedding photography, or for that matter anything, but who are you going to listen to? Having spent the past 20 years photographing weddings, I have learned (sometimes the hard way) all of the little things that go into making wedding day photography run smoothly so that we can capture all of the gorgeous, romantic images from your day. Another thing I've learned is that an informed, educated client will generally make the best decision for their needs and in the end be happier with the results based on an informed decision.
It is for this reason that we spend a good bit of time at the initial consultation informing brides of the top things to consider when looking for a wedding photographer, so that they choose the right photographer for them. These considerations are important no matter which photographer a bride chooses, because professional wedding photography is a significant investment and in the end, the client should be thrilled with the photographer and the results. As experts in wedding photography, professional photographers, in my opinion, have an obligation to help the bride navigate this process so that we ensure that we both are a good fit for each other. With that being said, below are a couple of secrets most photographers may not tell you, but should be considered before deciding on your photographer. If you would like the full list of all 5 secrets, just simply contact us through our contact page here and request the 5 secrets info sheet.
1. Your Photographer Can Make or Break Your Entire Wedding Day!
Believe it or not, the photographer you select to photograph your wedding can make or break your wedding day. Why? Because you will typically spend more time with your photographer on your wedding day than any other professional. The personality and professionalism of your photographer is critical to how smoothly and romantically everything goes for you on your wedding day. Your photographer determines this by the way they help you plan your wedding, the way they treat you and your loved ones, and the way he conducts himself throughout the day. Weddings are very dynamic events and having someone with years of experience that knows how to handle challenging situations and still capture great photos is something most brides don't consider, but should.
2. Photographic Style – Are They Emotional Story-tellers?
This is really important, if you are looking for photographs which will be PRICELESS to you for years and years to come! Only a professional wedding photographer with years of experience will know where to be and what do in order to capture the romantic moments on your wedding day as they naturally happen. Again weddings are very dynamic and for the photographer it is much like a chess match where the photographer must be 2-3 steps ahead of what's going on in order to NOT INTERFER WITH THE EMOTIONAL ROMANTIC FLOW OF YOUR DAY and also know how to properly capture those romantic moments for you. That only comes with many years of experience, and should be evident in their work.