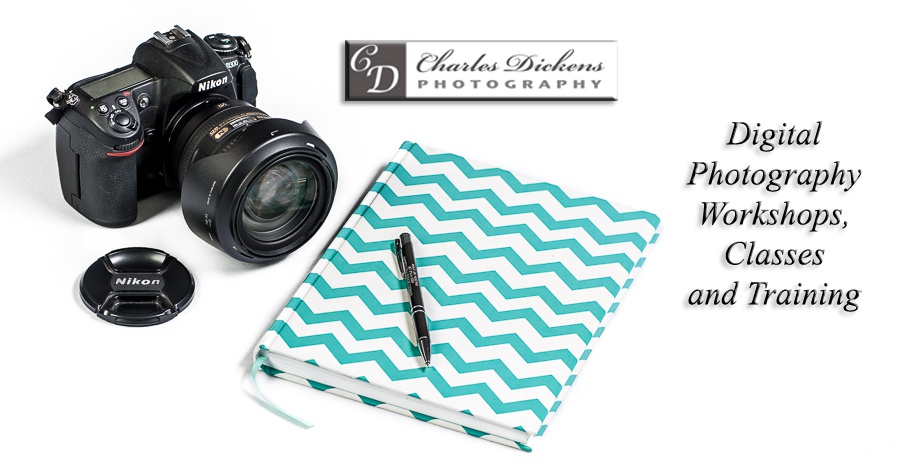 Want to learn how to use that nice DSLR camera you have, but aren't sure where to start or where to go for quality instruction in the Raleigh Durham area? We can help!
---
Upcoming Photography Classes
Today's smartphone cameras have incredible imaging capabilities. In this hands-on course, you will learn how to take full advantage of all the features that today's smartphone cameras have to offer to help you create better images. You will also learn how to edit your images with one of the best editing apps available.
---
Instructor & Background
Hi I'm Charlie Dickens, the owner of Charles Dickens Photography in Raleigh and I have over 20 years photography experience and have taught photography courses at Wake Technical Community College, NC State University and through my own business for many years.
Why I Love Teaching Photography
I've been fortunate and blessed to have learned from some of the top professionals in the world in all aspects of photography over the past couple decades. I also remember those "lightbulb" moments along the way when someone explained complex photography concepts or camera functions in a way that made it easy to understand and allowed me to create better images as a result. I simply love helping people experience those same "ah ha" moments and learn to create better images, no matter what skill level you're starting with.
What We offer
I occasionally offer group classes on different topics but also offer one on one training that allows me to "focus" on exaclty what areas you want to learn about and meet you right where you are in terms of skill level. Our One on one training offers the most bang for your buck with specific, personalized attention to your needs. I have personally developed lots of content from my years of teaching and below are just a few examples of some of the content we can focus on with your training:
Basic Photography Topics
Basic Photography Concepts & Principles
Photography Terminology
Understanding How DSLR Cameras Work
Camera Functions (Understanding & Controlling)
Photographing In Manual Mode
Exposure: Aperture, Shutter Speed & ISO
Lenses
Flashes (basic & advanced)
Light Metering
White Balance
Depth of Field Control (out of focus backgrounds)
Lighting & Composition (basic)
Digital Image Storage & Organization
Digital Image Editing & Software
Intermediate / Advanced Topics
Flash (advanced)
Off Camera Flash
Studio Lighting (basic & advanced)
Posing People
Landscape Photography (tools & techniques)
Photo Editing
Multi Image HDR Photography
Multi Image Panoramics
Black & White
Portrait Photography
And of course all of our training involves some presentation but is primarily hands on focused so you can apply as you learn.
We typically offer individual training in two hour blocks to be most effective. Click the button below for more info and to schedule your personal photography training session.
We're also happy to put a course & content together for your small groups, summer camps, or even year round classes. Just contact us and let us know what you're looking for.
Thanks and I look forward to teaching you the skills you need so you can create the images that you want!
And remember "You don't take a photograph, you create it" – Ansel Adams