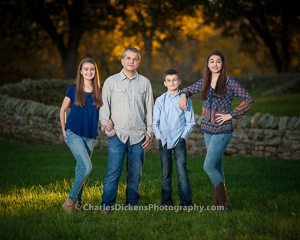 I love summer time because there are just more opportunities to get toether and do things with the people we love! And we all love taking group photos when we're together with family & friends, whether it's with our phone cameras and other type cameras. Well, here's a few tips on how to get the most out of those group and family snap shot photos you take this summer.
Lighting. Yes, in photography it's all about lighting, in case you haven't heard. This comes before backgrounds or anything else.

For outdoor photos, the absolute best natural lighting will come from indirect sunlight, or open sky. This creates the best large natural light source and beautiful catchlights in the eyes. It really opens up the iris for better color in the eyes also without having to squint like you do from direct sun.
If you can position the subjects so that the indirect light is coming from above at roughly 45 degrees and in front of the subject, it will look the best. You can do this by having buildings, trees or something blocking the open sky on all but the front side of the subject. A great example of this is using a building overhang and put your subjects just a few feet behind the edge of the roof line. This will force the light from the sky to be more directional and hit the subjects at an angle vs straight down from overhead.
In general the larger the light source, the better the quality of light will be.
Inside, you can use a large window with indirect light coming through it for your light source.
Also, as a general place to start, if your light source is 45 degrees above and to the side of the subject, you will get nice directional lighting that will create some shadows for depth & dimension. Of course there's a lot more to good lighting, but these are a few tips that should get you on the path to a well lit photo.

Background. Most phone cameras have a fixed wide angle lens and because of the camera design and sensor proximity to the lens, you can't get blurry or out of focus backgrounds like you can with DSLR cameras. This makes it even more critical to find a pleasing background since it will be in focus and any distracting elements will show up.

Finding solid color backgrounds or with as little pattern as possible will help minimize background distraction
Background lighting – If you can find a background that has less light on it than your foreground subjects, this will also help minimize background distraction. This is tricky though, because you don't want the background more than 1-2 stops (times) darker than the subjects.
If you want to take it even one step further, find a background with a color or tone that works with the subjects' clothing tones or is at least complimentary (remember the color wheel?

Posing. Yep, this is the tricky part. Group posing is the hardest because the goal is to get every individual posed so that they can stand alone and still look good without the group.

Body types – The subjects closer to the camera will appear larger, so have larger people in the back and smaller thinner people in the front. This will minimize apparent body size.
Geometry – In groups, it's all about head positioning. In general you don't want all the heads on the same horizontal plane. Try to create diamonds or triangles with head positions. If you have a really large group, you should have multiple geometric patterns within the larger group.
Females – Have females stand with their weight on their back foot and front leg bent slightly. This creates nice subtle curves in the posing lines. Also, have females turn at an angle to the camera to appear thinner.
Males – For males, posing should incorporate strong geometric shapes with right angles, hard lines etc. You typically want males straight on to the camera as well, so they look more broad shouldered (in most cases).
I guess we can consider expressions part of posing. Have an idea of what expressions should be so that they're all consistent at the very least. There's a lot to expressions as well, but this is where you can get creative and have some fun too.
Alright, so now your equipped with a little more info for creating some great group and family portraits this summer. Have fun, get creative and create some great images to preserve those important moments, but most importantly make sure you enjoy the time with your friends or family this summer!
For more info on family portraits check out our family portrait page here or contact us here.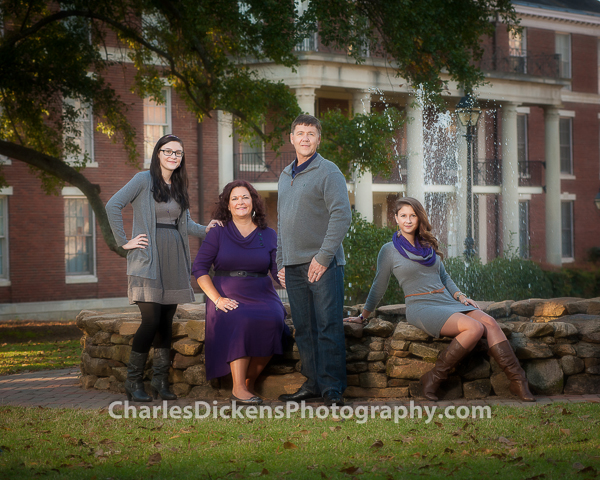 Keywords:
Family portraits Raleigh, family portraits wake forest, family portrait photographer Raleigh, family photos Raleigh, family pictures Raleigh, Family photo tips,