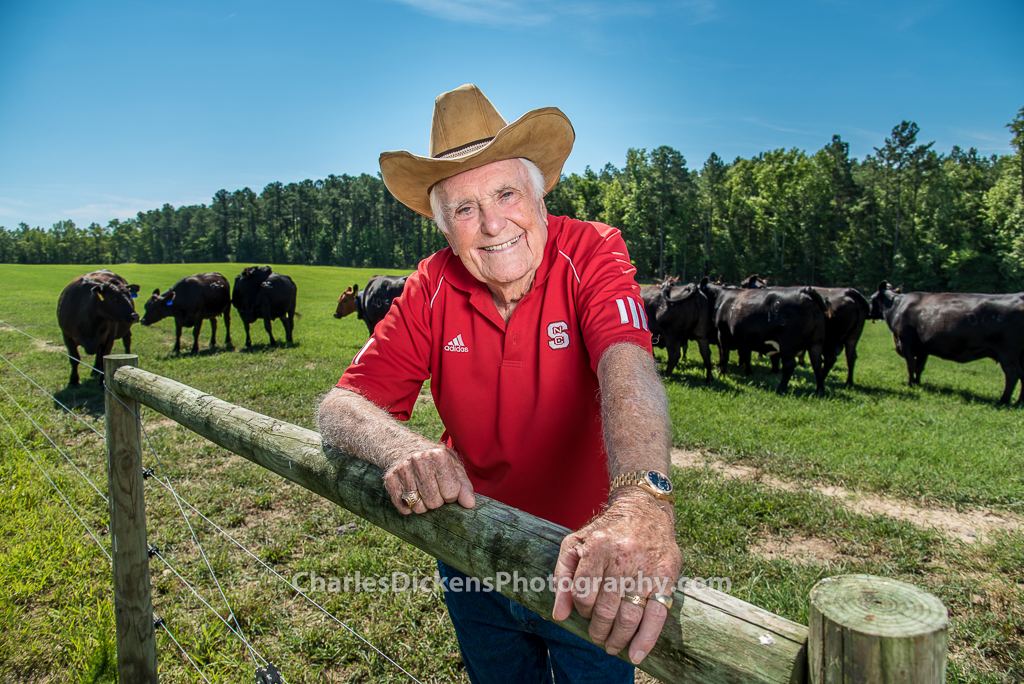 Meet E. Carroll Joyner, a North Carolina treasure. This generous man is responsible for both Joyner Park in Wake Forest, NC as well as the E. Carroll Joyner Welcome Center at his Alma Mater, North Carolina State University. Getting the opportunity to photograph such a local legend was an honor and privilege.
We like to focus on people and telling their stories. Carroll Joyner's story is the real American dream. He started out as the son of humble farmers barely scraping by and became a first generation College graduate. His sheer grit, determination and commitment to integrity brought him from a mere twenty dollars in his pocket to the wealth he's created today. Out of that wealth he has learned that there are only three things you can do with money: spend it, invest it, or give it away. He's found giving it away to be the most fulfilling.
Feature Magazine Shoot
On this particular day, we shot some photos for an upcoming magazine spread featuring our client. He's being featured for his work with NCSU in the NC State Agriculture and Life Science Magazine (CALS Magazine).
Joyner is a savvy businessman with 15 different business deals in the works at the time we took these photos. Besides his multiple business pursuits, he raised cattle for many years, utilizing his agriculture degree. Mr. Joyner has taken an active role in the Agricultural program at the University since graduating in 1956. He created the N.C. Cattleman's Foundation in the 1980s, dedicated to supporting beef cattle research. He even donated his own herd of Angus beef to the school.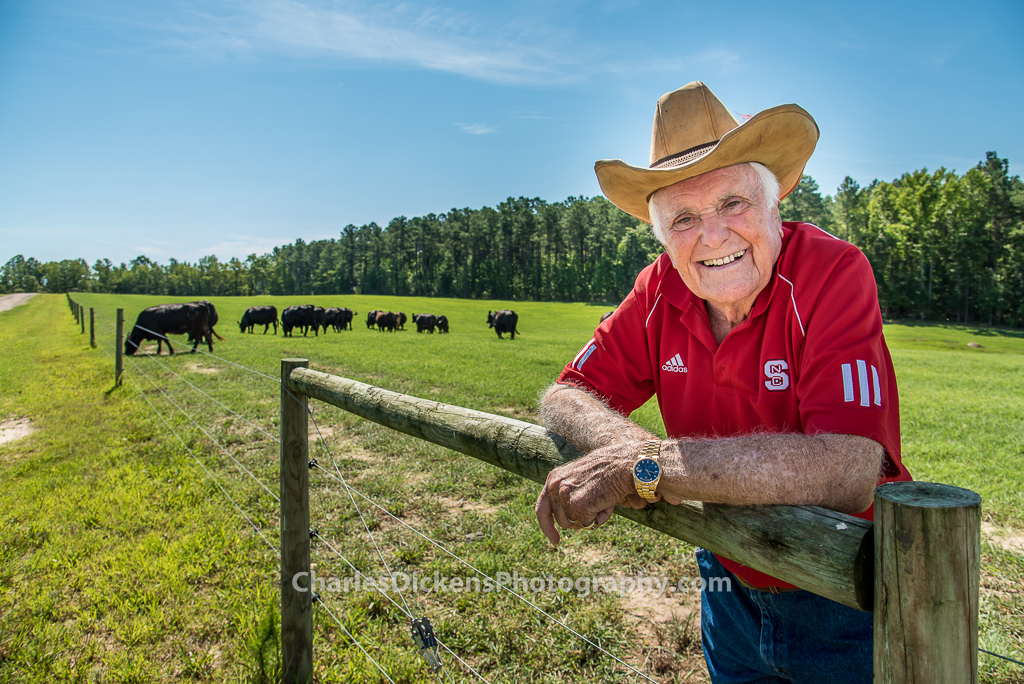 Our goal in these photos is to give you a glimpse into who Carroll Joyner is. In the photo above you'll see the most relaxed, genuine smile. That smile rarely left Mr. Joyner's face as we interacted with him during the shoot. He's one of the most pleasant, friendly and joyful people you could ever be around.
Down On The Farm
We shot these photos on site at the Fred Smith Company Ranch. Fred Smith is a good friend of Mr. Joyner and his cattle ranch seemed the obvious choice for our photo shoot. The Ranch staff proved extremely helpful as they herded the cows around the pastures so that we could get the best pictures possible.
We wanted to demonstrate not only Mr. Joyner's exuberant personality, but also his affiliation with livestock and cattle for the University Magazine. The magazine was overwhelmed with the quality and accuracy with which we were able to capture Mr. Joyner. When the article on Joyner and his contributions to the school has been posted we will include a link here.
Despite an extremely hot summer day, we all had a great time! Good conversations, picturesque scenery and great company all lent themselves to an enjoyable photography session on the farm.