Tomorrow, Sunday March 30, 2014 marks the end of almost 30 years for Fat Daddy's restaurant on Glenwood Ave in Raleigh. The property was sold recently and since the news got out, the lines have been out the door with an hour plus wait for over a week. A sad day, but why would so many people stand in the rain for over an hour just to eat at Fat Daddy's one last time? I think you have to be a Raleigh native or long time resident to really appreciate the why behind that question. Personally, and I think for most of the people that have waited in line this past week, there are just so many good memories associated with it. Whether you remember enjoying a great burger upstairs with the family, or hanging out down stairs on Friday and Saturday nights playing pool with good friends and listening to your favorite song on the juke box, there were just a lot of good memories created at Fat Daddy's over the years.
Bill, the long time manager at FD's (I think he told me he started when they opened), was lead singer in Trinity Road, a band that a good friend of mine played in, so we spent many nights listening to them play downstairs. Ironically just in the past 6 months, my two girls have made Fat Daddy's their favorite place to eat, so we've been back a few times recently and gotten to reconnect with Bill, which has been great. So, Bill was gracious enough to let me take a couple of shots of him at the counter today when I took my family there for our last FD's meal. When I think of Bill, I always picture him with a smile by the counter where everyone picks up their food, so naturally I had to capture that image and share! Gonna miss those burgers and good times!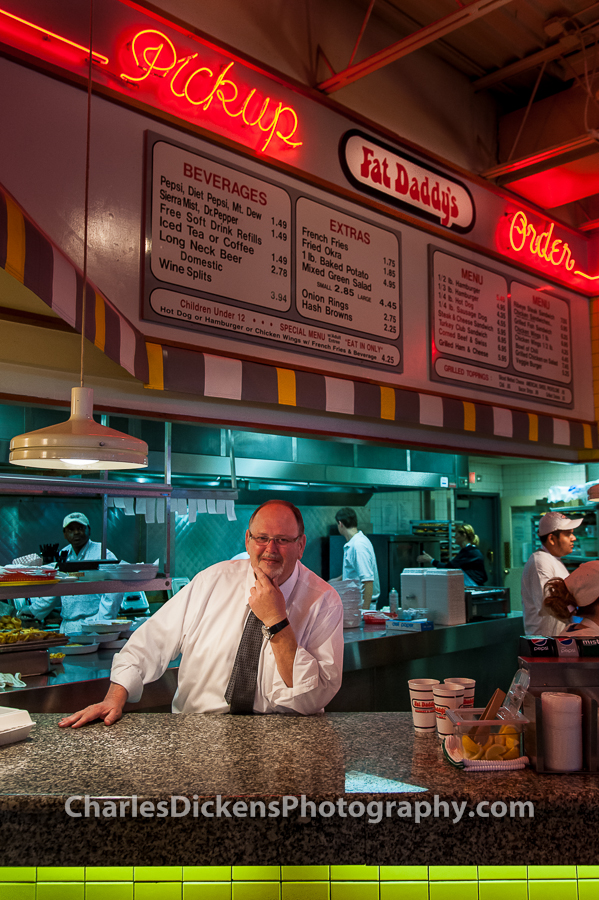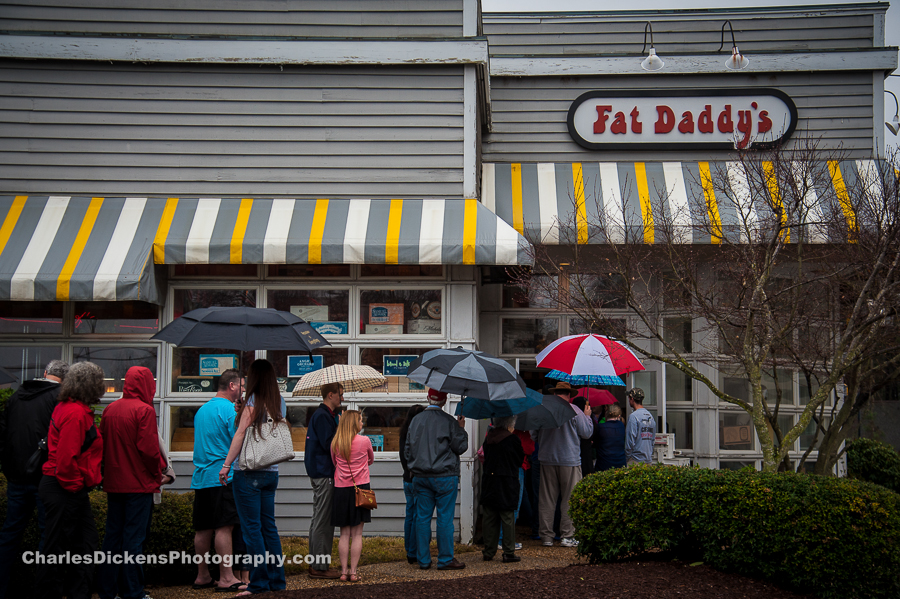 Loyal customers standing in the rain for one last Fat Daddy's experience.